Step 1:
Fill in your details via the form above.

Step 2:
We'll email you a copy of our guide.

Step 3:
Read the guide and up your Digital PR game!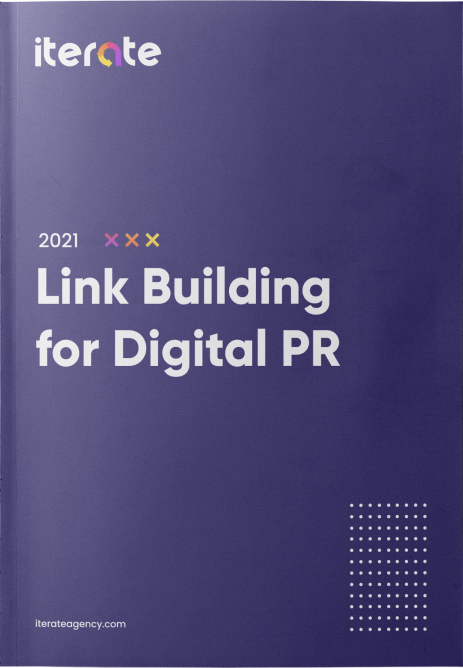 What to expect from our
Free Link Building
for Digital PR Guide
Looking to build links through great content and high-profile publications?
This guide has it all, including:
The difference between Traditional PR and Digital PR
How to find link building opportunities
How to keep track of your progress
An array of email outreach templates you can use
Learn from industry experts
The Iterate Digital Experience Team

A bit about
Iterate Agency
Iterate is one of very few CRO, SEO, & UX (or as we like to call it 'Digital Experience') agencies in Australia. We brought together the sharpest minds in Brisbane to create a specialist team that's so bright you'll have to wear sunglasses.