Step 1:
Fill in your details via the form above.

Step 2:
We'll email you a copy of our guide.

Step 3:
Read the guide and up your SEO copy game!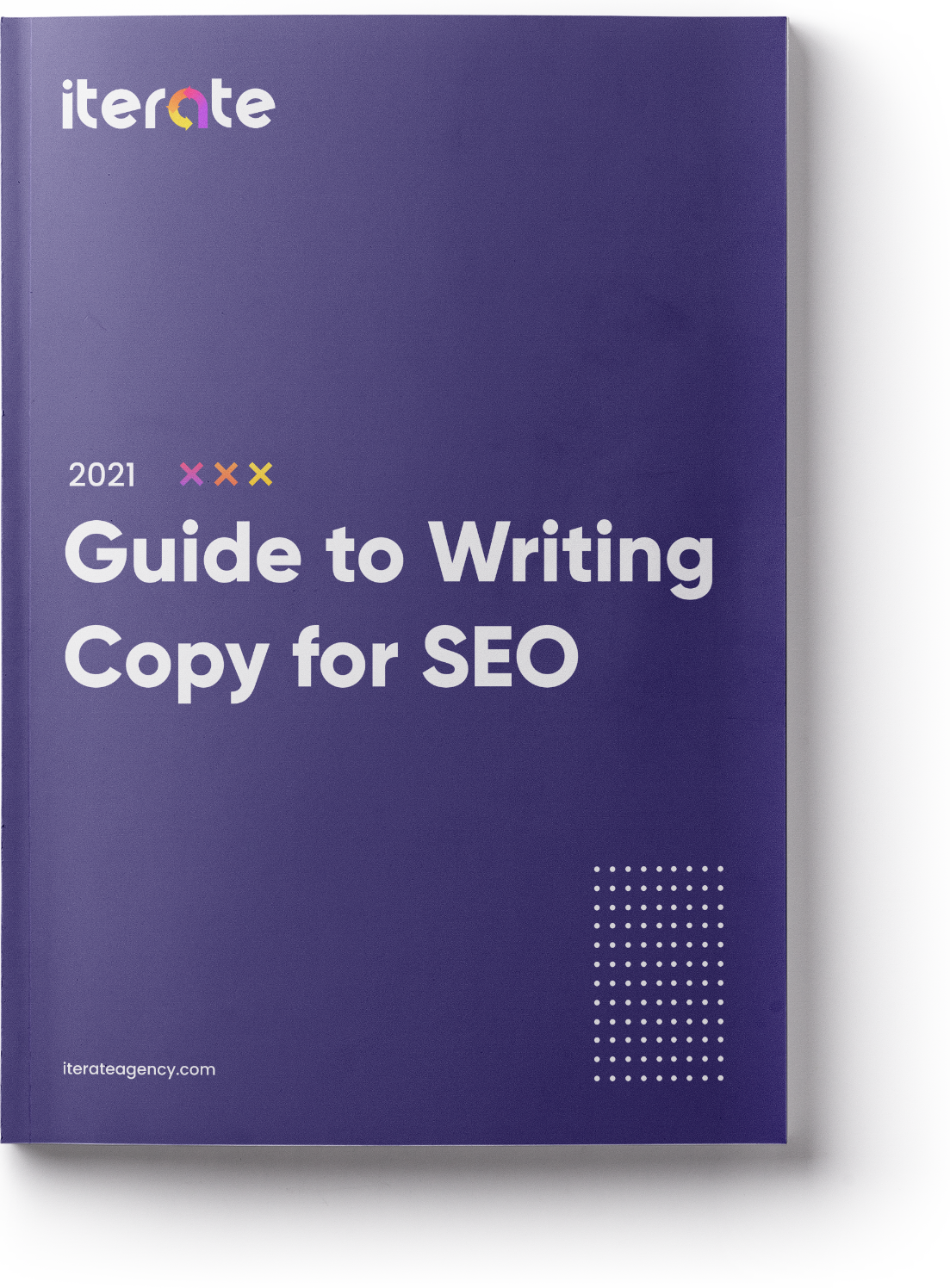 What to expect from our
Free Beginner's Guide to Writing for SEO
Want to create content that both your audience and Google loves? This guide has it all, including:
How to do keyword research without any tools
Developing your brand's tone of voice
Writing for different pages on your website
How to craft metadata and headers
Optimising your content for keywords and interlinking
Learn from industry experts
The Iterate Digital Experience Team

A bit about
Iterate Agency
Iterate is one of very few CRO, SEO, & UX (or as we like to call it 'Digital Experience') agencies in Australia. We brought together the sharpest minds in Brisbane to create a specialist team that's so bright you'll have to wear sunglasses.